If you don't have the time or don't want to put the effort into creating your own custom tag-a-log info sheet for your new Tbug. Well your in luck, just use the link below. It's a great web based form that will take you all of 2 minuets to fill out and print.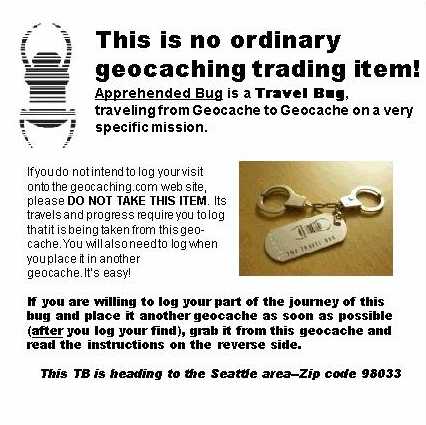 Or

http://www.xsnrg.com/geocachingwa/asp/travelbugsheet1.asp



Now you too can be like Centris.